News and Events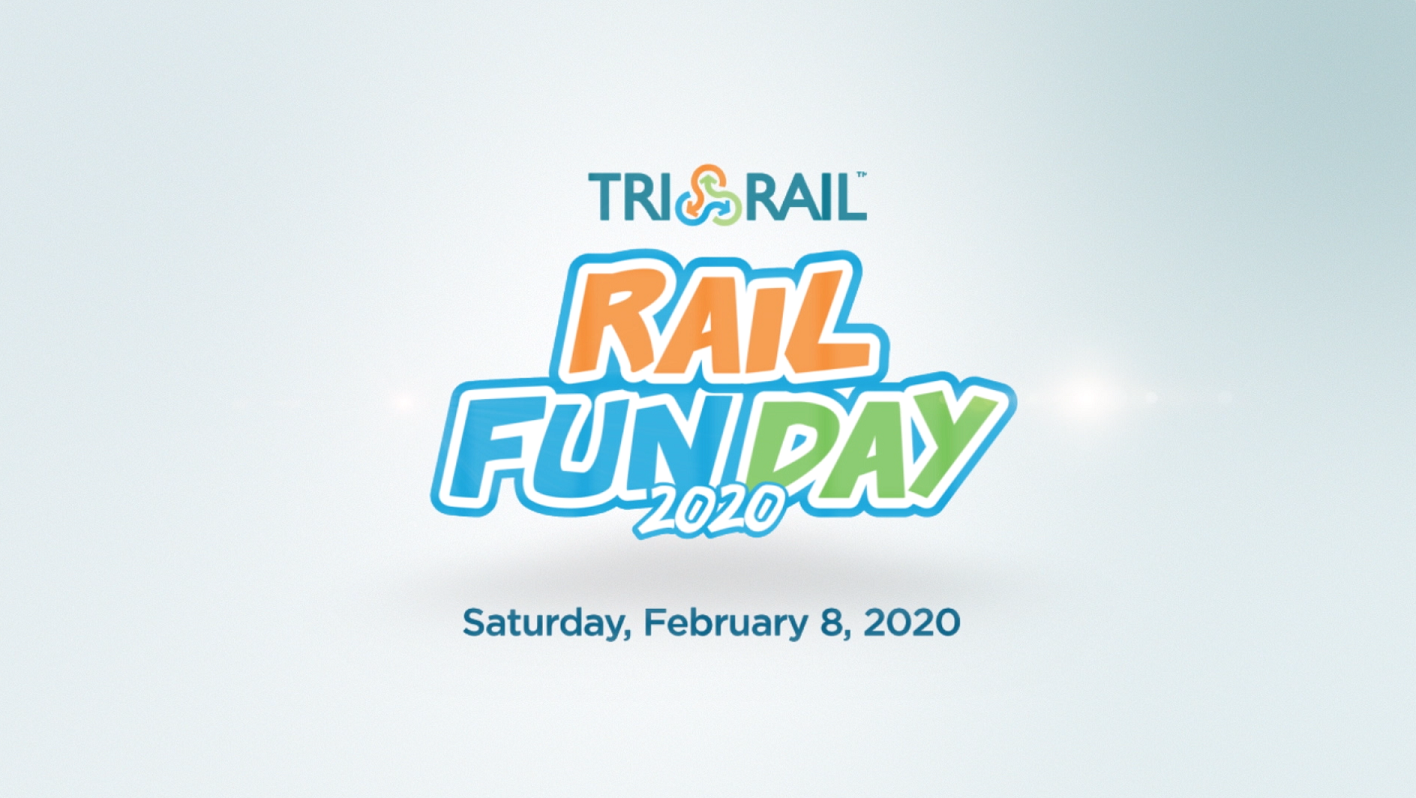 ---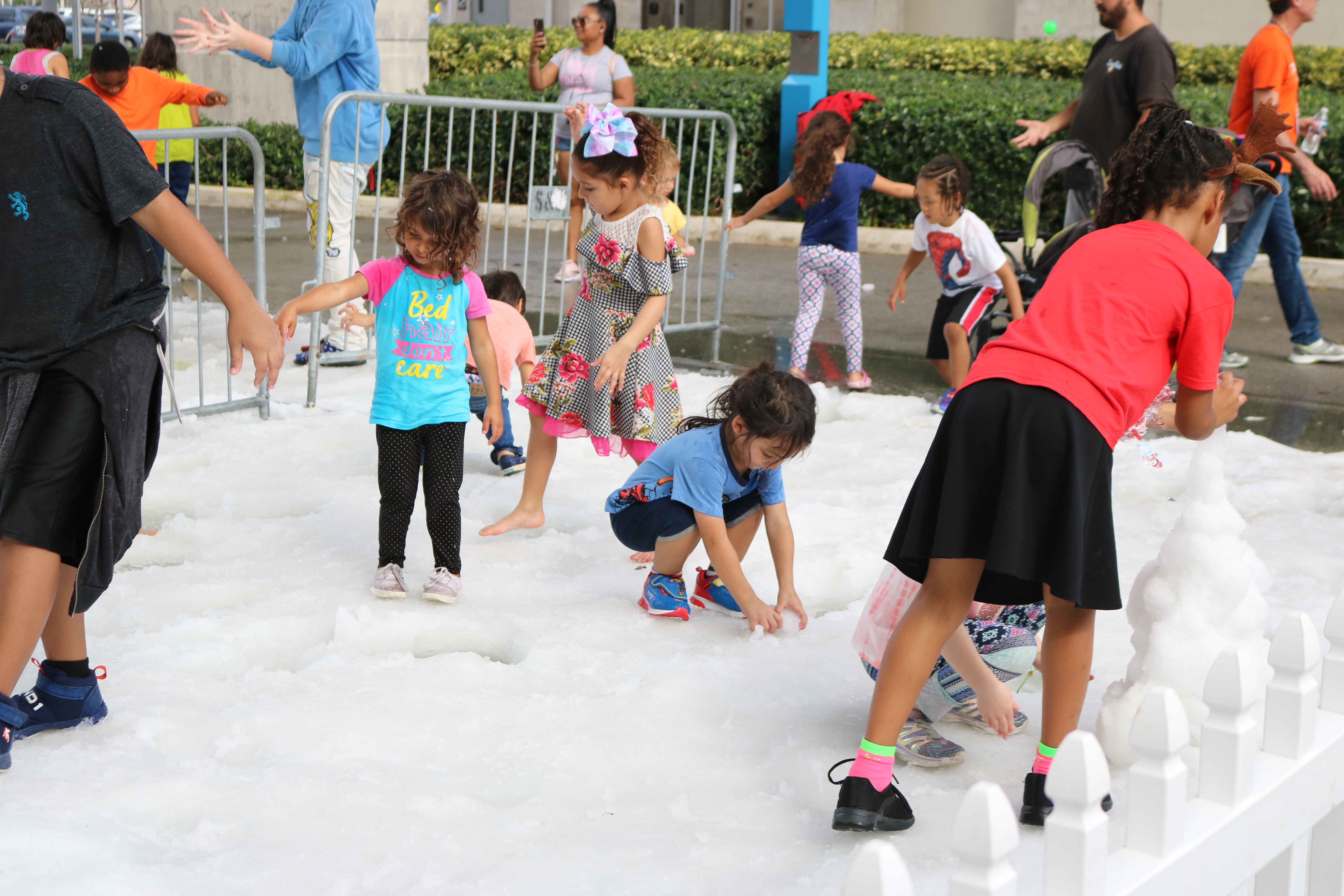 December 14, 2019
South Florida families flocked to Tri-Rail's Miami Airport Station to celebrate the holiday season with 20 tons of snow, bounce houses, food trucks, face painters, cookie decorating, coloring stations, holiday carolers and much more.
---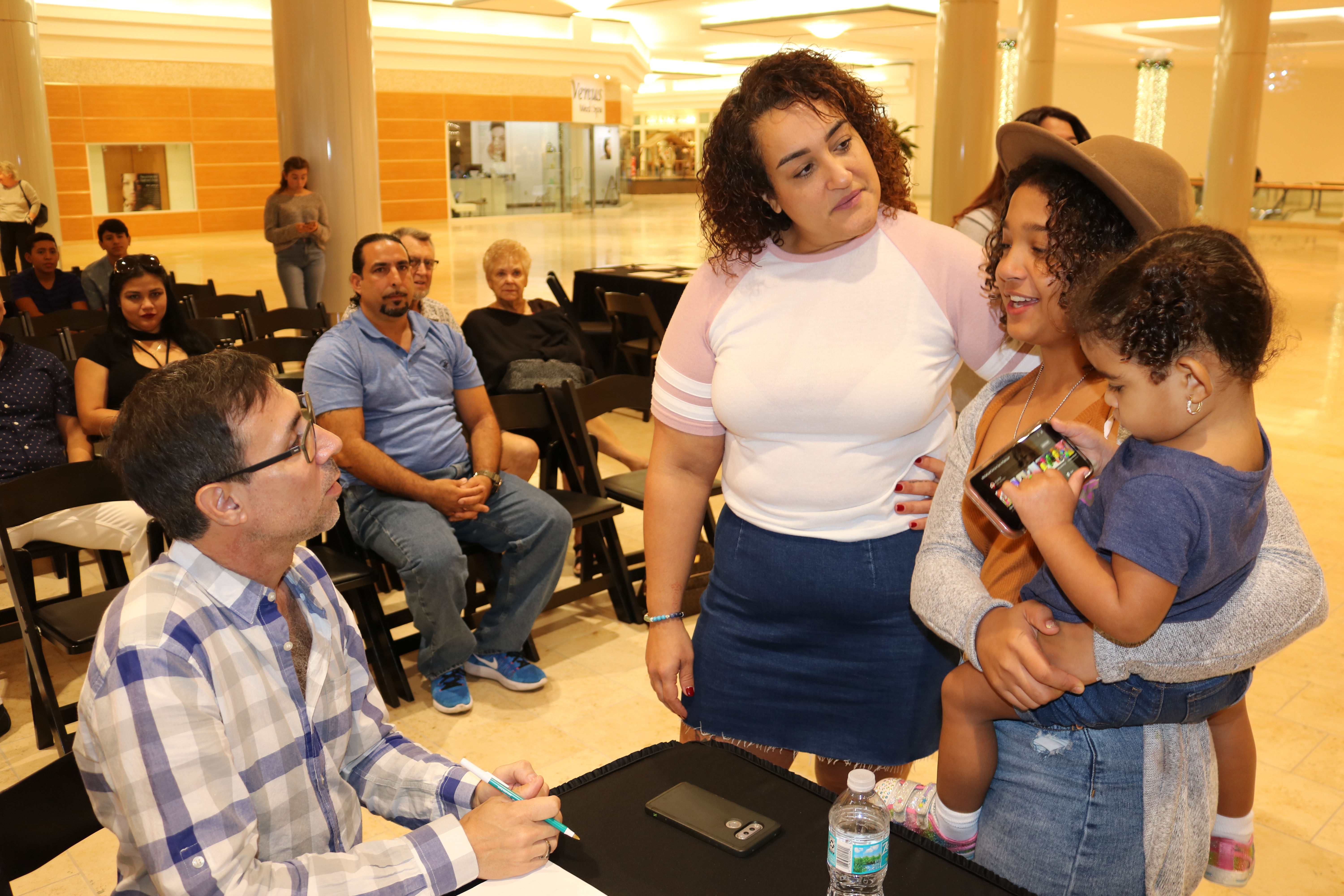 South Florida's Kids Got Talent Auditions
November 23, 2019
13 talented young singers were selected during the auditions for South Florida's Kids Got Talent. The final competition will take place during Tri-Rail's Rail Fun Day, a free family event on Saturday, February 8, 2020. The winning performer will receive a $500 grand prize and more.
---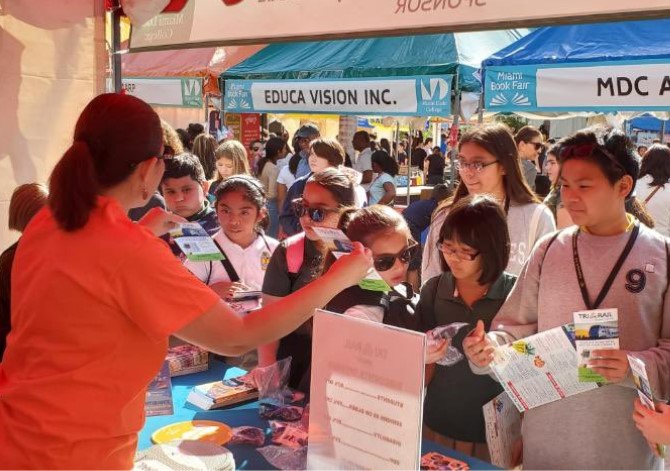 November 22, 2019
Tri-Rail returend as a proud supporting partner of the Miami Book Fair. Conductor George Green could be seen during the weekend of the Street Fair enjoying the weather and finding some dog books for the ride back on the train.
---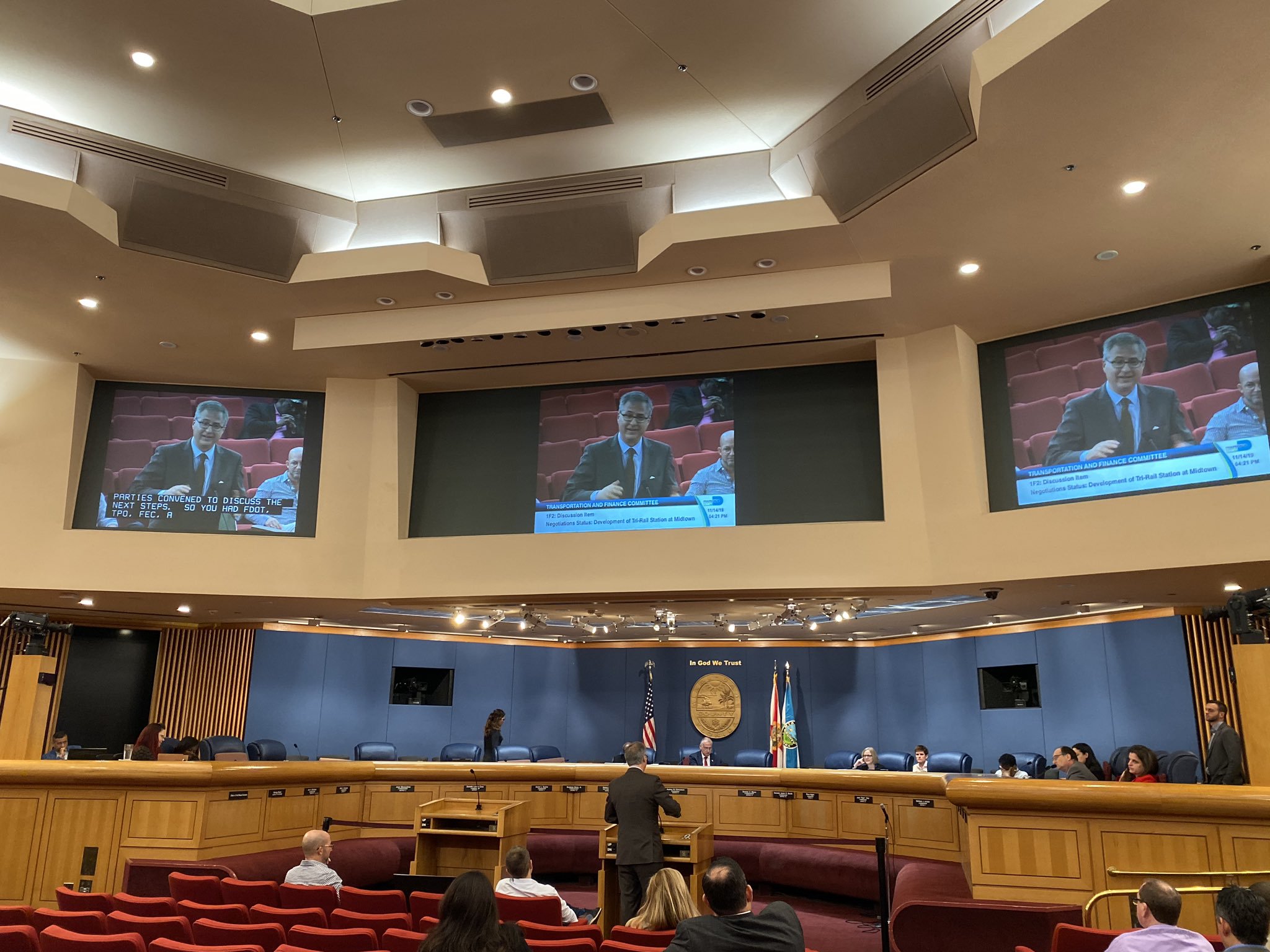 Miami-Dade County Transportation & Finance Committee Meeting
November 14, 2019
SFRTA Executive Director Steven L. Abrams spoke to the Miami-Dade County Board of County Commissioners Transportation & Finance Committee as part of discussions to open a Tri-Rail station in the Midtown/Wynwood area.
---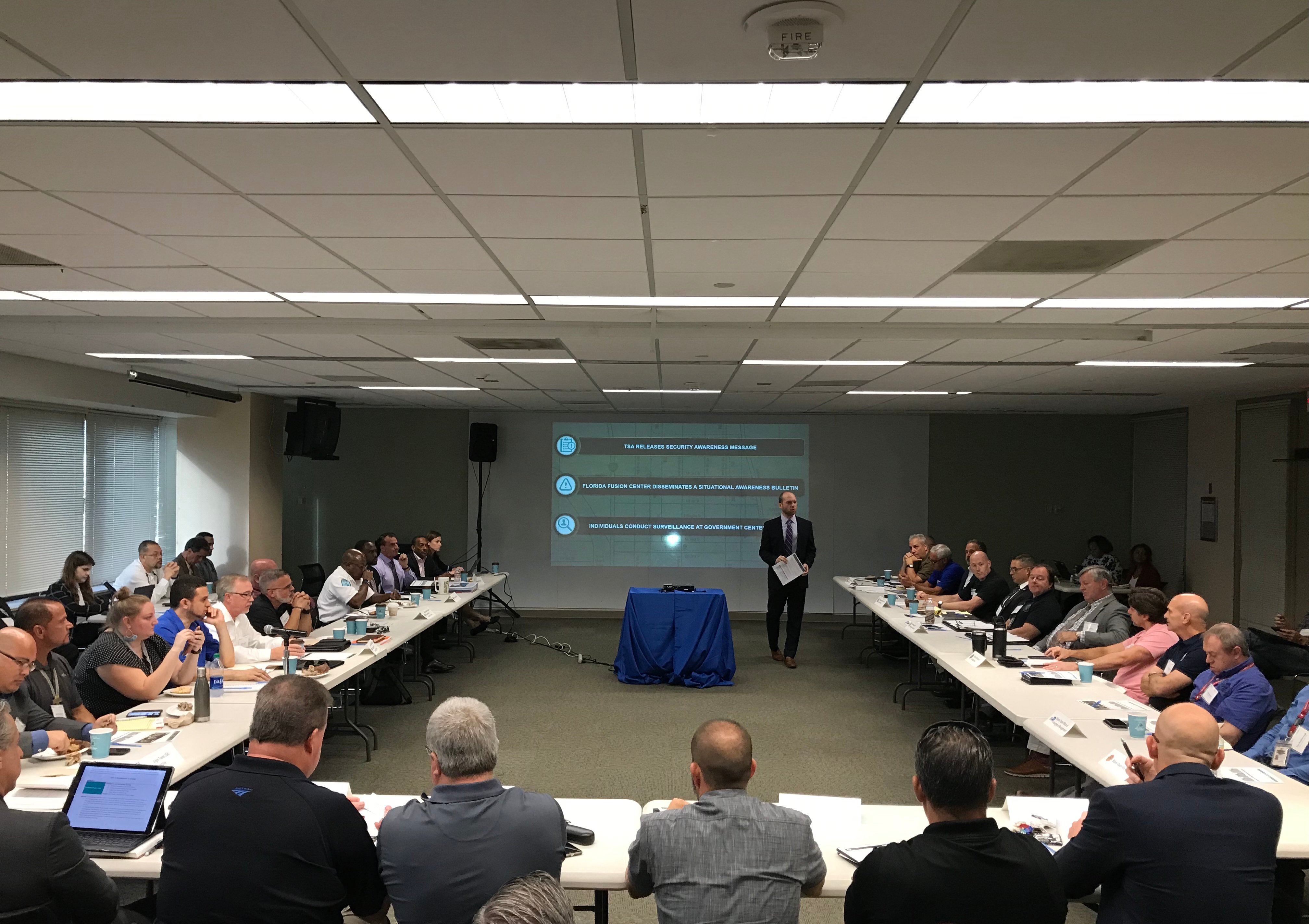 TSA Super Bowl Surface Transportation Security Tabletop
October 31, 2019
SFRTA took part in a Transportation Security Administration security tabletop exercise in October, in conjunction with Miami-Dade County Department of Transportation and Public Works, Virgin Trains USA and other stakeholders, in preparation for Super Bowl LIV.
---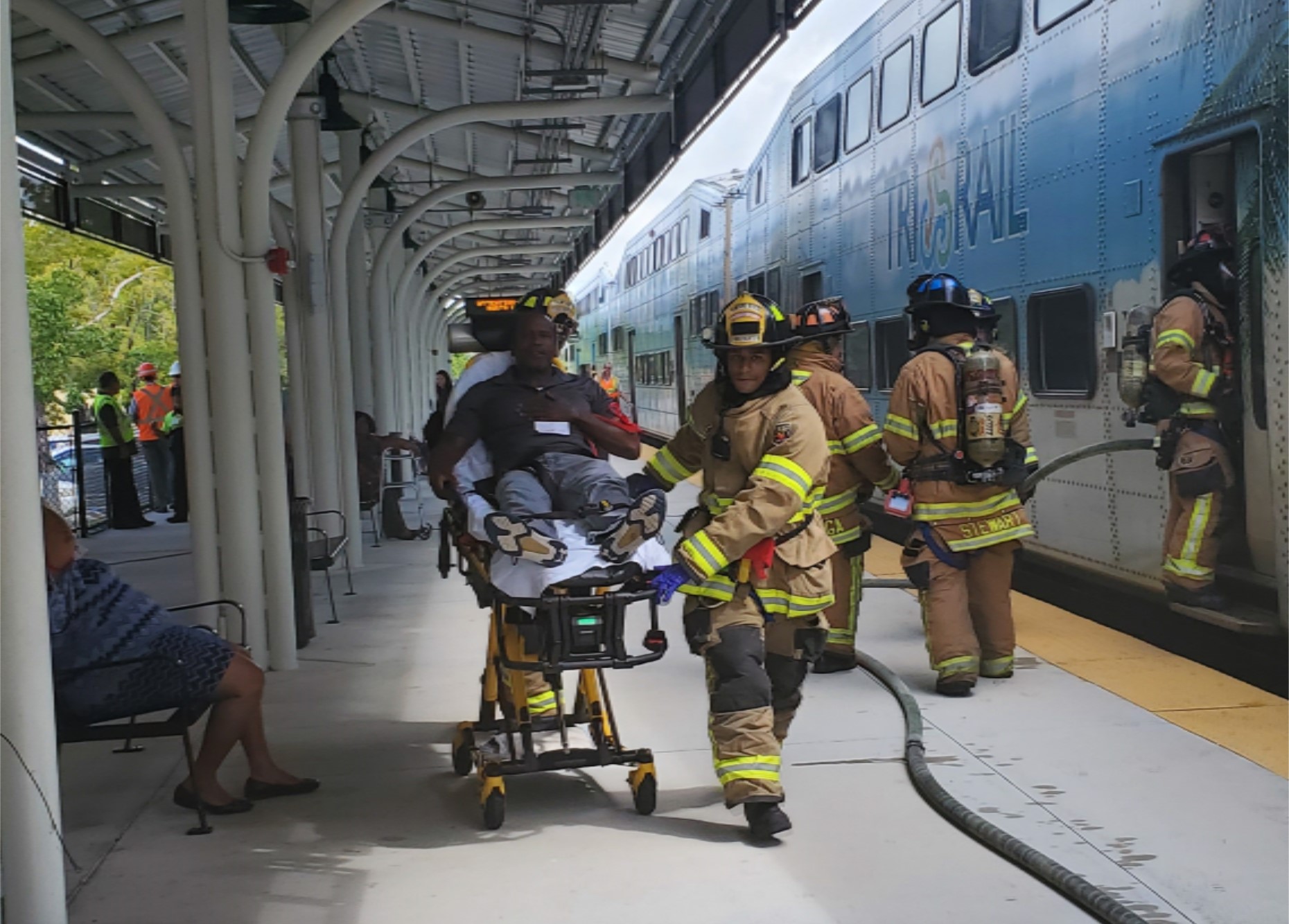 October 02, 2019
SFRTA's Safety & Security Department coordinated a safety drill on Wednesday, October 2, in conjunction with Pompano Beach Fire Rescue. The drill will help their personnel and train crews be better prepared in the event of an emergency involving trains.
---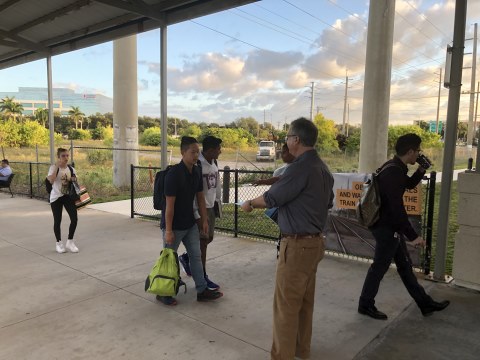 September 24, 2019
SFRTA and FDOT staff teamed up to be at train stations on Tuesday, September 24, handing out brochures and providing safety tips to passengers, in support of the annual Rail Safety Week, September 22-28.
---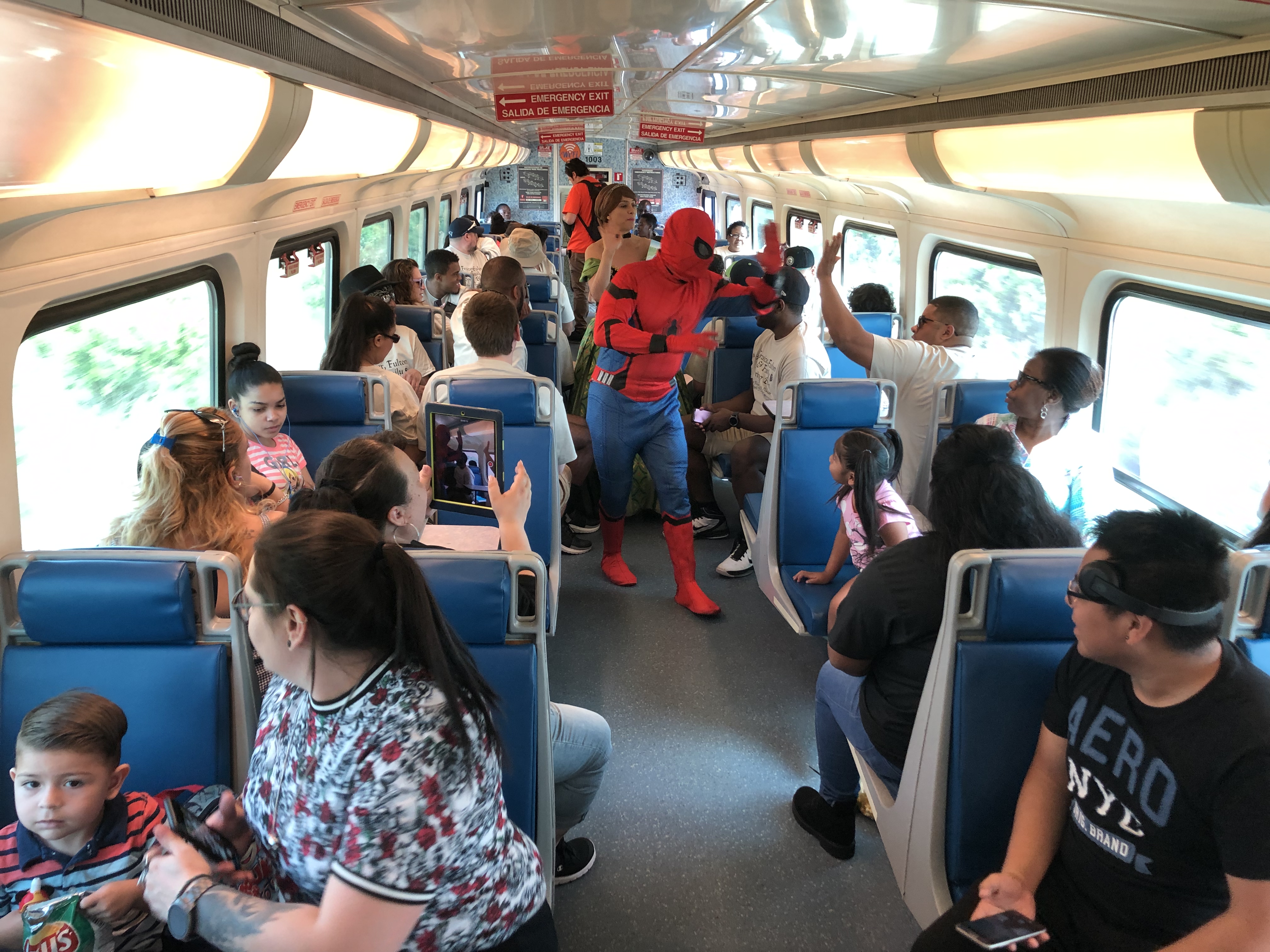 April 27, 2019
The weather was great and all went well for Ride & Play 2019. More than 600 people rode the four activity-packed trains compared with the previous Saturday and Tri-Rail set a record for the 5th highest Saturday ridership.
---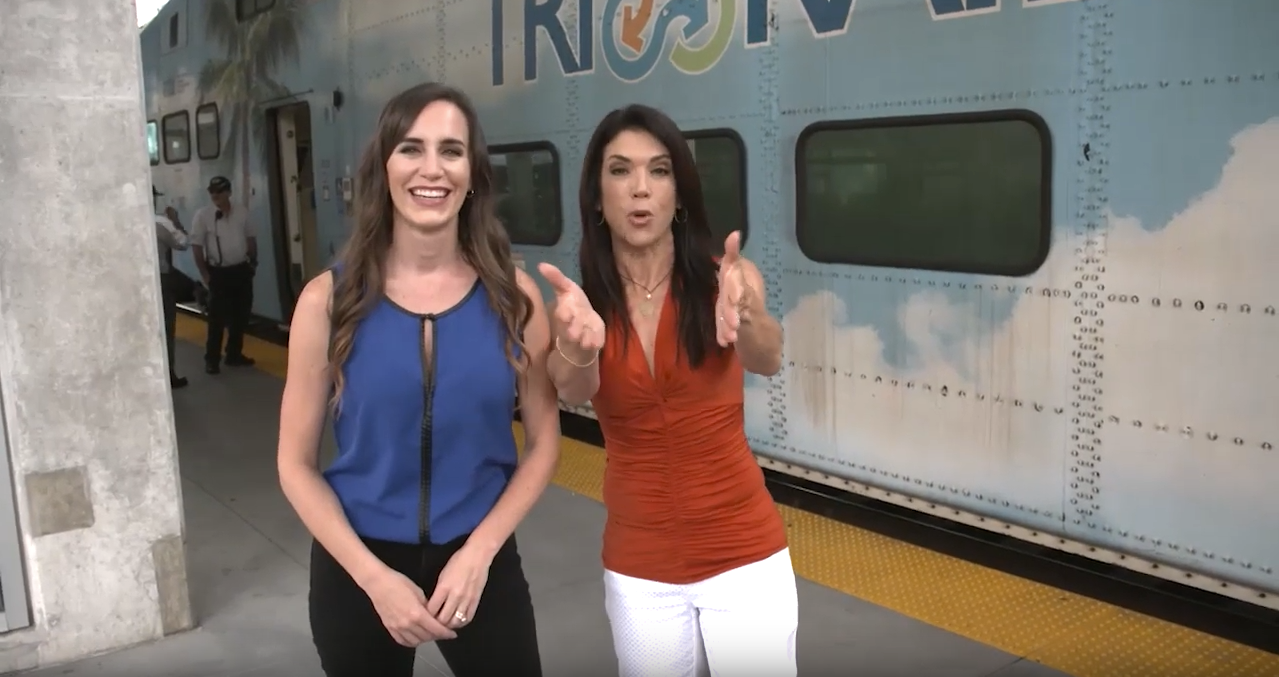 Tri-Rail Featured on The Balancing Act
March 05, 2019
Tri-Rail partnered with The Balancing Act to have they system featured as the best way to get to where you want to go through South Florida to work, play and travel.
---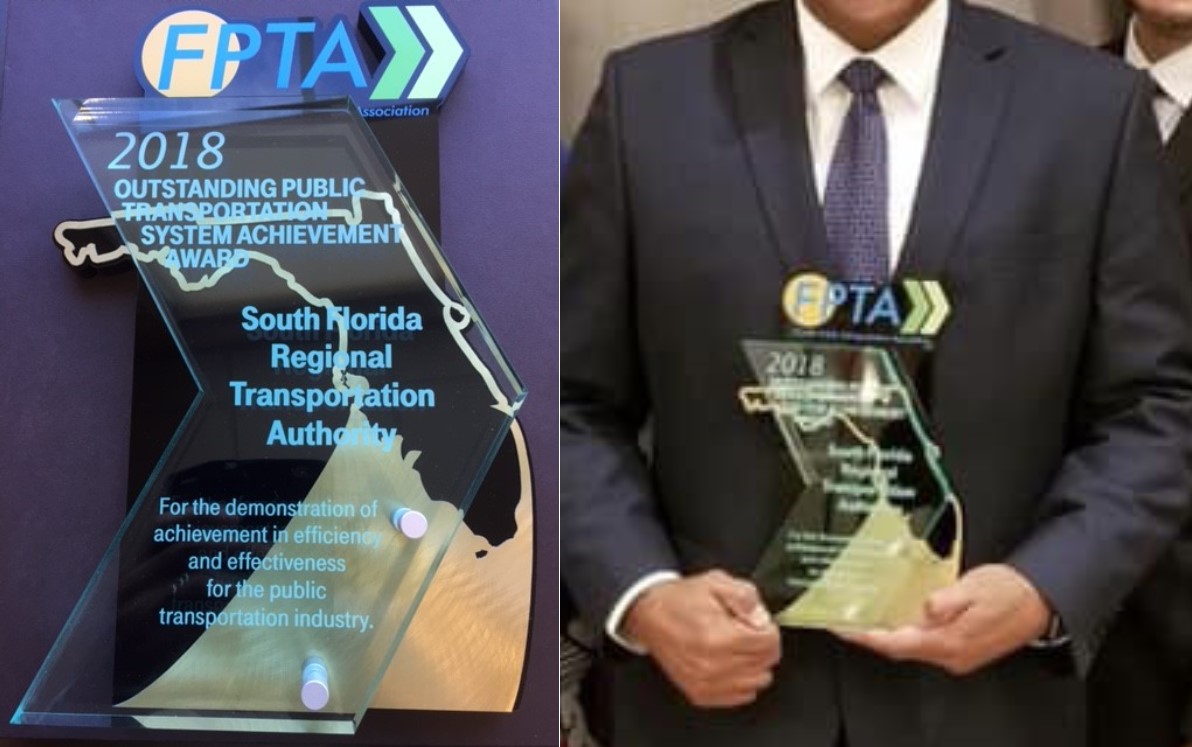 Outstanding Public Transportation System
October 16, 2018
SFRTA received the Florida Public Transportation Association's 2018 Outstanding Public Transportation System Achievement Award for the agency's demonstration of achievement in efficiency and effectiveness for the public transportation industry.
---